Hybrid Systems Include Peace of Mind, and Substantial Energy Savings
What is a Hybrid System?
Hybrid Systems combine a heat pump with a gas furnace. During the hot summer, the heat pump works to keep you cool. While heading into the cooler temperatures, the heat pump works to keep you warm. Once colder temperatures approach, the gas furnace operation is added to maintain that same comfort.
The variable speed Electronically Controlled Motor (ECM) blower motor creates even more comfort by keeping even temperatures both day and night. To maximize your comfort level, we ensure that systems are properly sized to ensure comfort and efficiency.
Hybrid Systems are one of the most efficient ways of heating and cooling your home. The combination of two systems allow the most efficient to run at the right time. The variable speed (ECM) motor operates for pennies on the dollar and can run year round, using only 40% of electric when compared to a standard motor.

New System Test
Take the test.
Test
Contact Us
Have a question? Let us know.
Contact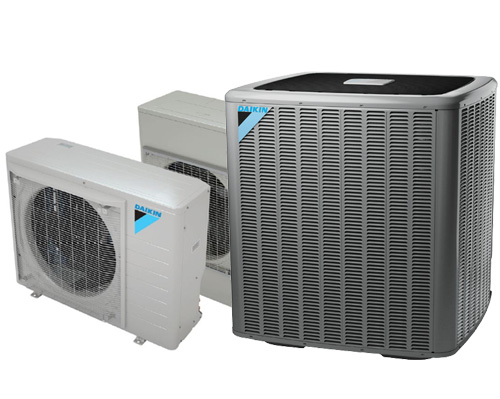 Financing Options from

We offer financing on all of our new system purchases
to help ease the burden of upgrading to a new, more efficient system.
Apply Now
Learn More about Hybrid Systems and Units
To learn more about Hybrid units and other temperature control matters in MD, give us a call at (410) 833-1133 or contact us online. You can also take our New System Test to find out if you need to have a new system installed.